Kate Doubleday:
Freefalling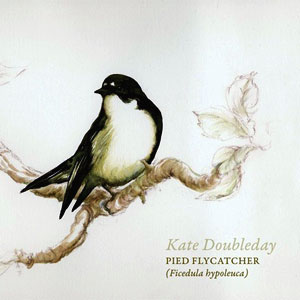 - performed outdoors at Potteric Carr Nature Reserve in Doncaster as part of her Wild Away tour. The EP Pied Flycatcher is singer-songwriter Kate's deeply-felt celebration of the wild beauty of the Welsh landscape.

"Sheer Magic" - Folk and Roots
"Pure and honest music" - Bethan Elfyn - BBC Wales
"Gorgeous" - Folk cast
"Mystical, sincere, beautiful, a born natural" - Folk Radio

Available on
or buy direct on this site via PayPal
Listen to the tracks!
In this three-song EP Kate Doubleday encourages us to experience the magic of nature.